Gunnedah- Car Care for Women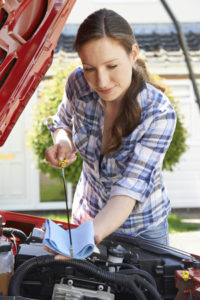 Durata: 2 Ore (circa)
Luogo: Gunnedah, NSW
Codice prodotto: gun carcare
Car Care for Women
Ladies only, interactive and hands-on workshop.
Learn the basics of car maintenance
Work on your own car
Get to know your car in a fun two hour, ladies-only car maintenance workshop. This is an empowering workshop for any woman who normally finds car maintenance a little overwhelming.
What's Included?
Two hour ladies only car maintenance workshop
All tools and equipment
Understanding what's under the bonnet of your own car
How to check your tyre pressure
Learn about what you can and cannot touch
What to check and how often
Which fuel to use and why
How to change a tyre
Our car care workshops are designed especially for women, by women. They are fun, interactive and hands-on in a non-threatening environment. It's the great way to really get to know your very own car while equipping you with general car knowledge and maintenance. You'll learn everything what is what under the bonnet and under the car, which tyres to choose and so much more.
Session Length
This experience is two hours in duration.
Our sessions are inclusive of the gender diverse community. Female identifying trans and non-binary folk are very welcome