25 Day Outback Tour of a Lifetime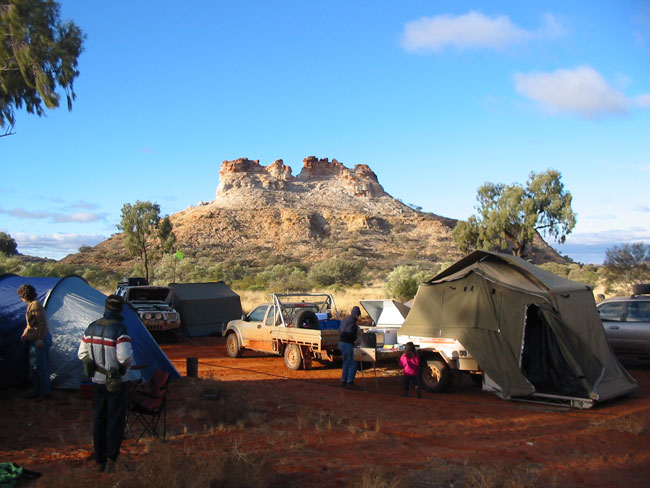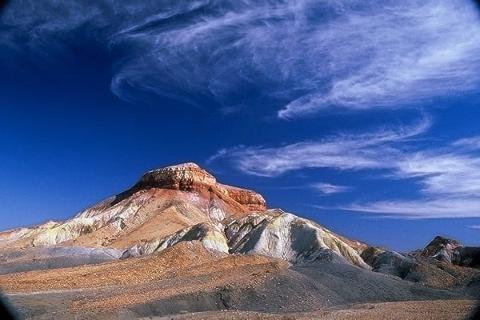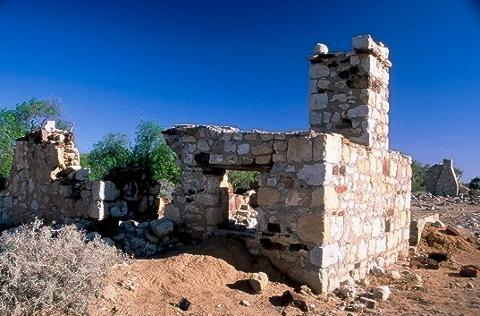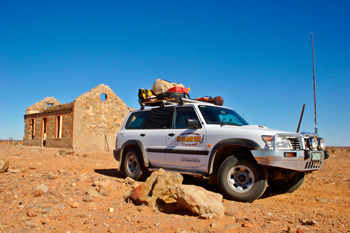 Duration: 27 Days (approx.)
Location: Longreach, QLD
Product code: otol
The Outback Tour of a Lifetime
25 Day Tour taking you to iconic locations and finishing with a crossing of the Simpson Desert.
Beginning in Longreach, we take as many back tracks as we can to visit Stonehenge, Jundah, Windorah, JC Hotel Ruins, Innamincka, The Dig Tree, Coongie Lakes, Cameron Corner, the Strzelecki track, Arkaroola, Iga Warta, Leigh Creek, Maree, William Creek, Coober Pedy, Painted Desert, Oodnadatta track, Oodnadatta, Rainbow Valley, Uluru, Alice Springs, Chambers Pillar and finishing with a crossing of the Simpson Desert to Birdsville. 23 Days of an amazing adventure unlike any other. Travel safely in these remote regions with an experienced guide. An ideal first outback trip as it will teach you so much about how to travel in these parts unsupported which is our goal.
Highlights: See the famous The Dig Tree of the 1861 Bourke and Wills Expedition. Visit Coongie Lakes and Cameron Corner. Experience the mars like plains of the lower Stzelecki near Mt Hopeless, before arriving in the steep ravines and ridgelines of the Gammon Ranges. Vist historic Arkaroola established by Reg Sprig the man who drove the first 4wd vehicle across the Simpson Desert. Visit the Arkaroola observatory. Drive some spectacular tracks down to Iga Wart where you will experience the storytelling and hospitality of Adnyamathanha men Terence and Clifford Coulthard. After first teaching himself to read and write, Terrence created an Adnyamathanha dictionary and culture guide. Clifford takes us to view the rock art and tells us what it means to be Adnyamathanha. Onwards through the historic coal fields of Leigh Creek where we restock before journeying to the historic railhead and cameleer's town of Maree. We camp nearby on a fabulous waterhole before visiting Lake Eyre. from lake Eyre, it's up the Oodnadatta track visiting Wabma Kadarbu Mound Springs, Cowards Springs and Oodnadatta, Rainbow Valey, and of course Uluru and Kata Tjuta before a break in Alice Springs to restock for the grand finale, a crossing of the Simpson Desert.
What is a tag-along tour? A tag-along tour is one in which you drive your own (or a hired) vehicle following a lead vehicle. Your leader is there to help you develop the skills necessary for outback and desert driving including how to master the dunes. She is a skilled bush mechanic, able to solve many of the problems that people find themselves having in the outback, problems hat would typically result in the journey ending. She provides equipment and skill at recovering bogged vehicles. She also provides interpretive services, telling you all about the European and some of the Aboriginal history of the ares through which you travel. She provides some facilities with which to cook, a bbq plate, camp ovens and the like. She carriers extra water allowing for some kind of limited washing of ourselves, she provides the "shower tent" and toilet facilities and lots of knowledge and assistance when you feel out of your comfort zone. Vehicle hire companies will usually not permit a vehicle to enter the Simpson Desert unless on such a tour.
Hire Vehicle Option
Participants without a vehicle, such as international travellers are welcome to hire a vehicle at their own cost. If you choose this option, you will have to pick up a Britz hire vehicle the day prior to the tour starting- there are two options of vehicle. We recommend Britz. They have allowed their vehicles into the Simpson Desert if on one of our tours. They generally do not permit their vehicles to enter the desert otherwise. Be sure to book early to secure your option. If you wish to hire a vehicle, please have us provide confirmation of a booking with us to Britz. If you do not do this, you may not be permitted to drive it in the Simpson Desert. We strongly recommend that you purchase the Max Cover because of potential costs, if you damage the vehicle and because Max Cover gives you unlimited kilometres. Some days can be more than the 300k limit that you get without Max Cover. If you wish to hire a vehicle, please select the hire vehicle option. There is no charge initially for this option. It is merely to let us know that you will be using a hired vehicle. Contact us for details of how to hire a vehicle. if booking through an agent, ask them to arrange the booking of a car and be sure to request entry to the Simpson Desert on a supported tag-along tour with n experienced guide (22 Simpson Desert Crossings)
Vehicle Owner Tag-Along Tour Option. Participants provide their own vehicle. Trailers are generally not not permitted we make exception for some trailers.