Women Only 8 Day Simpson Desert and Uluru Experience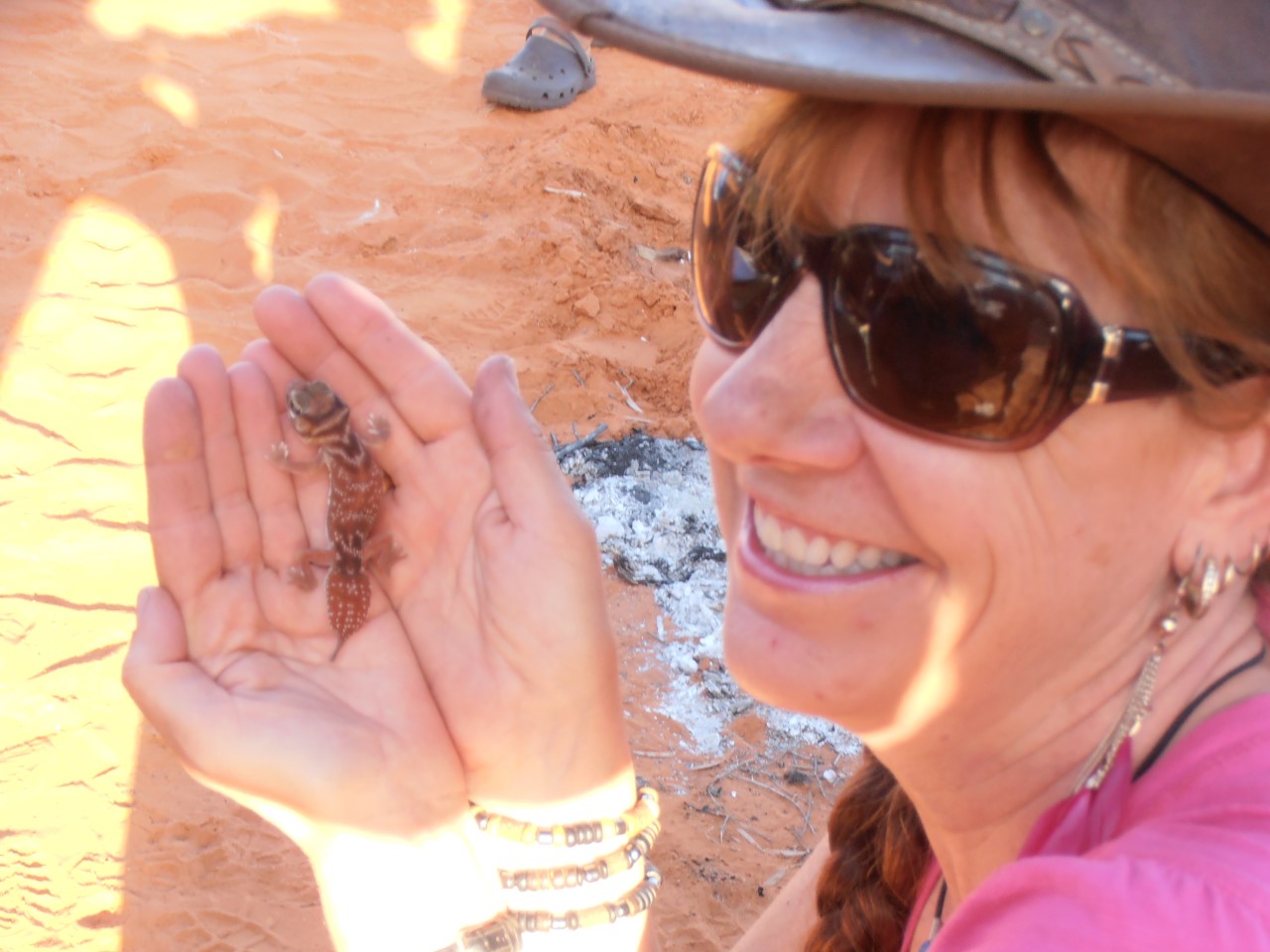 Duration: 9 Days (approx.)
Location: Alice Springs
Product code: womenonlytagalong
Note: We expect all interstate travel restrictions to be lifted when the country reaches 80% vaccination (November to December 2021). Given the uncertainty that some people have regarding this, if you wish to indicate your desire to travel on this trip, you now do not have to pay a deposit until a later date when there is more certainty. Don't miss out, put your name down.
What is a tag-along tour? A tag-along tour is one in which you drive your own (or a hired) vehicle following a lead vehicle. Your leader is there to help you develop the skills necessary for outback and desert driving including how to master the dunes. She is a skilled bush mechanic, able to solve many of the problems that people find themselves having in the outback, problems hat would typically result in the journey ending. She provides equipment and skill at recovering bogged vehicles. She also provides interpretive services, telling you all about the European and some of the Aboriginal history of the ares through which you travel. She provides some facilities with which to cook, a bbq plate, camp ovens and the like. She carriers extra water allowing for some kind of limited washing of ourselves, she provides the "shower tent" and toilet facilities and lots of knowledge and assistance when you feel out of your comfort zone. Vehicle hire companies will usually not permit a vehicle to enter the Simpson Desert unless on such a tour.
Hire Vehicle Option
Participants without a vehicle, such as international travellers are welcome to hire a vehicle at their own cost. If you choose this option, you will have to pick up a Britz hire vehicle the day prior to the tour starting- there are two options of vehicle. We recommend Britz. They have allowed their vehicles into the Simpson Desert if on one of our tours. They generally do not permit their vehicles to enter the desert otherwise. Be sure to book early to secure your option. If you wish to hire a vehicle, please have us provide confirmation of a booking with us to Britz. If you do not do this, you may not be permitted to drive it in the Simpson Desert. We strongly recommend that you purchase the Max Cover because of potential costs, if you damage the vehicle and because Max Cover gives you unlimited kilometres. Some days can be more than the 300k limit that you get without Max Cover. If you wish to hire a vehicle, please select the hire vehicle option. There is no charge initially for this option. It is merely to let us know that you will be using a hired vehicle. Contact us for details of how to hire a vehicle. if booking through an agent, ask them to arrange the booking of a car and be sure to request entry to the Simpson Desert on a supported tag-along tour with n experienced guide (22 Simpson Desert Crossings)
Vehicle Owner Tag-Along Tour Option. Participants provide their own vehicle. Trailers are generally not not permitted we make exception for some trailers.

Before Day one: Arrive Alice Springs. If hiring a vehicle pick it up and then join us at Big 4 Holiday Park (directions will be provided)
Day one: Mparntwe to Itirkawarraor / Idracowra (Chamber's Pillar)
It's 8am and we gather to immediately head south. Tracking parallel to the route of the Old Ghan railway line (now disused), we visit the aboriginal rock engravings of Eweninga. Your guide can tell you some of the story of these incredible petroglyphs then it is on to Maryvale Station and the remote Aboriginal community of Titjikala. If we are lucky, the art gallery may be open. Once just a tin shed, now a thriving business with a huge range of art on display, but its hours can be sporadic. If you want some of the best, then bring some serious cash. There are of course more affordable items too.
From Titjikala we detour to Itirkawarra (Chambers Pillar) where we camp for the night beside this incredible land mark used by John Mcdouall Stuart and subsequent explorers. The Pillar has an even older Indigenous history. To get there we go via "jump-up" and sand ridge country of Chambers Pillar Historic Reserve. See the explorers initials carved into the rock since 1870. Sunsets on the pillar are fantastic. Sunrise on Castle Rock is even better, so be up early in the morning if you want to capture this sight.
Day two: Itirkawarra (Chamber's Pillar) to Mount Dare via the Lambert Centre and Alkngulura "Alknga – eye – ulura" know to Europeans as Charlotte Waters.
We depart Itirkawarra via the same track we used yesterday, backtracking to Titjikala. From there we travel south to Apatula (Finke), famous as the finish line for the Finke Desert race. We detour west and then north, winding through thick Mulga (Acacia aneura) to a remarkable location called the Lambert Centre. Here in the desert landscape, amongst thick mulga, stands a small monument, a model of the flag pole above Parliament House in Canberra. This location took two years to calculate. It is the centre of mass of the Australian continent.
Winding back out of the scrub again, we continue southward to the ruins of Charlotte Waters Telegraph Station and on to Mt Dare. In 2003 Justine and I considered buying this place when it was just an abandoned house (Mount Dare Homestead). Look at it now! We get hot showers and a pub with great meals, literally in the middle of nowhere!
Day three: Mt Dare into the Simpson Desert
We want an early start this morning because there is a great deal to see and we want to get as deep into the desert as we can for our camp tonight . This means darks skies, a camp to ourselves and a billion stars. We are in for a special treat today. A swim in the hot springs at Dalhousie. In 2004 Justine and I spent two days here alone. You can't any longer be alone at Dalhousie Springs but it is still a beautiful pace to relax in the warm water before we hit the track and get away from the campers at Dalhousie. We want to get as deep into the desert today as we can for that billion star accommodation in amongst the dunes.
Day four: Old Ghan Railway History. Simpson Desert to Eringa ruins.
We head back out of the desert, past Mt Dare to Eringa on the Old Ghan Railway (now abandoned) to experience some of the early European history. The railway line has been moved further west away from drifting sand and flood waters.
Day five: Eringa to Old Andado Station via the Old Andado Track.
When Justine and I first travelled through here, Old Andado was the home of the famous Molly Clarke who lived alone here for many years. The Clarkes established Andado Station nearby but due to an outbreak of Brucellosis and Tuberculosis, Clarke was forced to destroy her cattle by the Northern Territory Government. She was forced to sell the majority of the property in 1984, but kept a 45 square kilometres block surrounding the old homestead, she then called "Old Andado". She then founded a tourism business establishing camping facilities, food and tours of the property.
Clark received a Brolga Award for her contribution to tourism in 1995. She also received the 1998 NT Chief Minister's Women's Achievements Award and in 1999 a Commonwealth Recognition Award for Senior Australians in the Northern Territory Electorate.
Disappointed with the under-representation of women in the Stockman's Hall of Fame in Longreach, Queensland, Clark established the National Pioneer Women's Hall of Fame in Alice Springs in 1993. Go Molly! Molly passed away in 2012 in Alice Springs.
Day six: Old Andado to South Australia Border Camp.
One of the biggest story tellers from outback Australia was Len Beadell. Len was a surveyor and tough bushman who led a gang of 10 known as The Gun Barrel Road Construction Party We camp a little way along the beginning of Len's road network, near the NT/SA border, in the bush. Our last bush camp. The network of roads constructed by the Gun Barrell Road Construction Party led by the incredible Len Beadell was pushed though totally unmapped country from the Stuart Highway to the West Australian coast. The roads served to allow Len to complete the first ever geodesic survey needed for the Woomera Rocket programme and later the nuclear tests at Maralinga. While celebrated by white Australia, these two programs and Len's roads had a devastating effect on the Last Nomads of the Western Deserts.
Day seven: Border Camp to Uluru

Today we head back east a short distance and then north until we connect with the Lasseter Highway. Hear about the story of Lasseter as we make our way to Uluru and Kata Tjuta.
Day eight: Uluru Kata and Tjuta
These need no introduction but you may be surprised at the size of Uluru and the beauty of Kata Tjuta. Join an Anangu guide for the story of Mutitjulu the rock itself and the even more impressive many heads of Kata Tjuta. Park rules are that we must not conduct our own tours inside the park, so you leave us temporarily, enter the park as individual vehicles. Far better that the Anangu lead tours on their land.
Our tour officially ends here
But if returning to Alice Springs
You should plan on returning your hire vehicle the next day

You can rejoin us outside the park gate and we travel back to Alice Springs through the centre of Australia with us or travel alone on the Lassiter and Stuart Highways
Traveling the Simpson Desert via motor vehicle is not for the inexperienced, that is why a tag-along tour is one of the best ways to experience the desert. I personally have witnessed a convoy of eight vehicles reduced to a convoy of just three due to inexperience. Given that vehicle recovery costs from the desert could be more than $4000, a tag along is a great investment.
Cross the desert the smart way, with our tag-along tour. Get your head out of the maps, and enjoy the scenery.